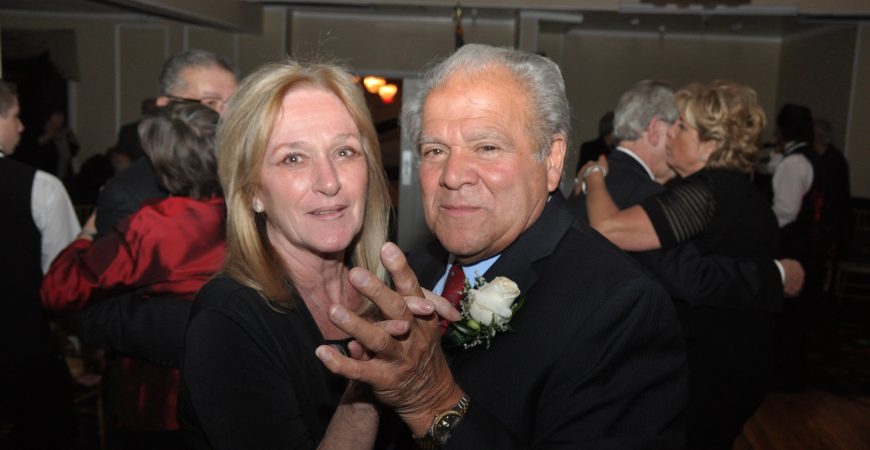 Al was born in Manhattan on October 17, 1942. Al attended Fordham College and graduated in 1964.  Al was a N.Y. State Regents College Scholarship recipient from 1960 to 1964.  Upon graduating Fordham College he attended Columbia University School of Law – LLB and graduated in 1967.  1967 was a big year for Al he married his lovely wife Rosanna Schinella and he was admitted into the New York State Bar. During this time Al received a National Defense Education Fellowship from 1967 to 1970. Al attended Fordham University Graduate School receiving a Master's Degree in 1969.  Al completed all of his Doctoral courses and requirements at Fordham University except for his thesis. Al & Rosanna moved to Yorktown in 1971.  They have two children, Jeffery and Terence, the also now have two grandchildren Jack and Mia.  From 1970 to 1974 Al worked as an Assistant District Attorney in da Bronx.  During his tenure in the Bronx he worked as Deputy Chief of the Appeals Bureau from 1971 to 1973 and was Senior Homicide Trial Assistant from 1973 to 1974. Al ran for Political office in 1974 and was elected as a Councilman for the Town of Yorktown.  During this time Al served as an Instructor specializing in Government & Political Science at the N.Y. Institute of Technology.  Al also entered into the Private Sector Practice of Law in Elmsford.  Al stepped it up a notch in the political arena and successfully ran a campaign for Town Supervisor for the Town of Yorktown in 1976, Al served in this position for four years (two terms).  After serving as Supervisor Al set up his Private Practice of Law in Yorktown in 1980 and has been practicing here ever since.
  Al has served our community for many years and in many ways, in 1979 he was Chairman of the Town's United Way Campaign, 1979/1981 he was a Trustee in the Supreme Court Law Library in White Plains, 1980 Trustee for the Northern Westchester Exceptional School. In 1980 to 1982 he was Treasurer for the St. Patrick's Church Parish in Yorktown.  In 1984 he became President of the Yorktown Lions Club and was received the Lion of the Year Award for 1984/85.   In 1988 he received the Man of the Year Award from the Italian American Club of Northern Westchester.  In 1989 he served as President of the Circolo da Vinci Society (he was a founding member).  In 1990 Al was Melvin Jones Fellowship recipient from Lions International.  In 1999 Al served as Co-Chair in the New Yorktown Chamber of Commerce Economic Development Committee.  In 2000 Al was a Guest Honoree of the Year by the Northern Westchester-Putnam Irish American Social Club.  The Yorktown Democratic Club named him Person of the Year in 2000.  In 2004 Al had the honor of being named Business Person of the Year by the Yorktown Chamber of Commerce.  Al was a Trustee/Director on The Jack DeVito Foundation and is a founding member of the Foundation. 
Albert Capellini
October 17, 1942 – April 12, 2018
If you like to donate in Al's Memory.